Knowledge Center – white papers & eBooks
Learn more about how the cloud is transforming healthcare solutions, security, and compliance.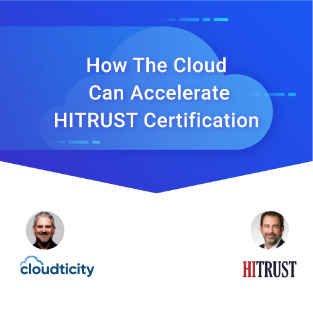 WEBINAR REPLAY
How The Cloud Can Accelerate HITRUST Certification
In this webinar replay, Cloudticity's Gerry Miller and HITRUST's Mike Parisi explore the benefits of HITRUST and how the cloud accelerates the certification process.
Only Cloudticity Combines Innovative Healthcare-Exclusive Solutions With Specialized Expertise In Compliance And Security.