DevSecOps Automation Healthcare
Increase Your Velocity, Agility, and Security
Application development is shifting from traditional waterfall, project-based implementations to more agile, automated processes that favor shorter time-to-market advantages and faster innovation. DevSecOps makes this possible by automating tedious manual processes that are time-consuming and prone to error.

Cloudticity combines 10 years of DevSecOps experience with exclusive expertise in healthcare to deliver DevSecOps services that empower your velocity. With our "everything as code" mentality, we'll help you build continuous integration and continuous delivery (CI/CD) pipelines and infrastructure as code (IaC) templates so you can automate application deployments and infrastructure updates, allowing you to deliver innovative features to customers faster while maintaining security through build, deploy, and run.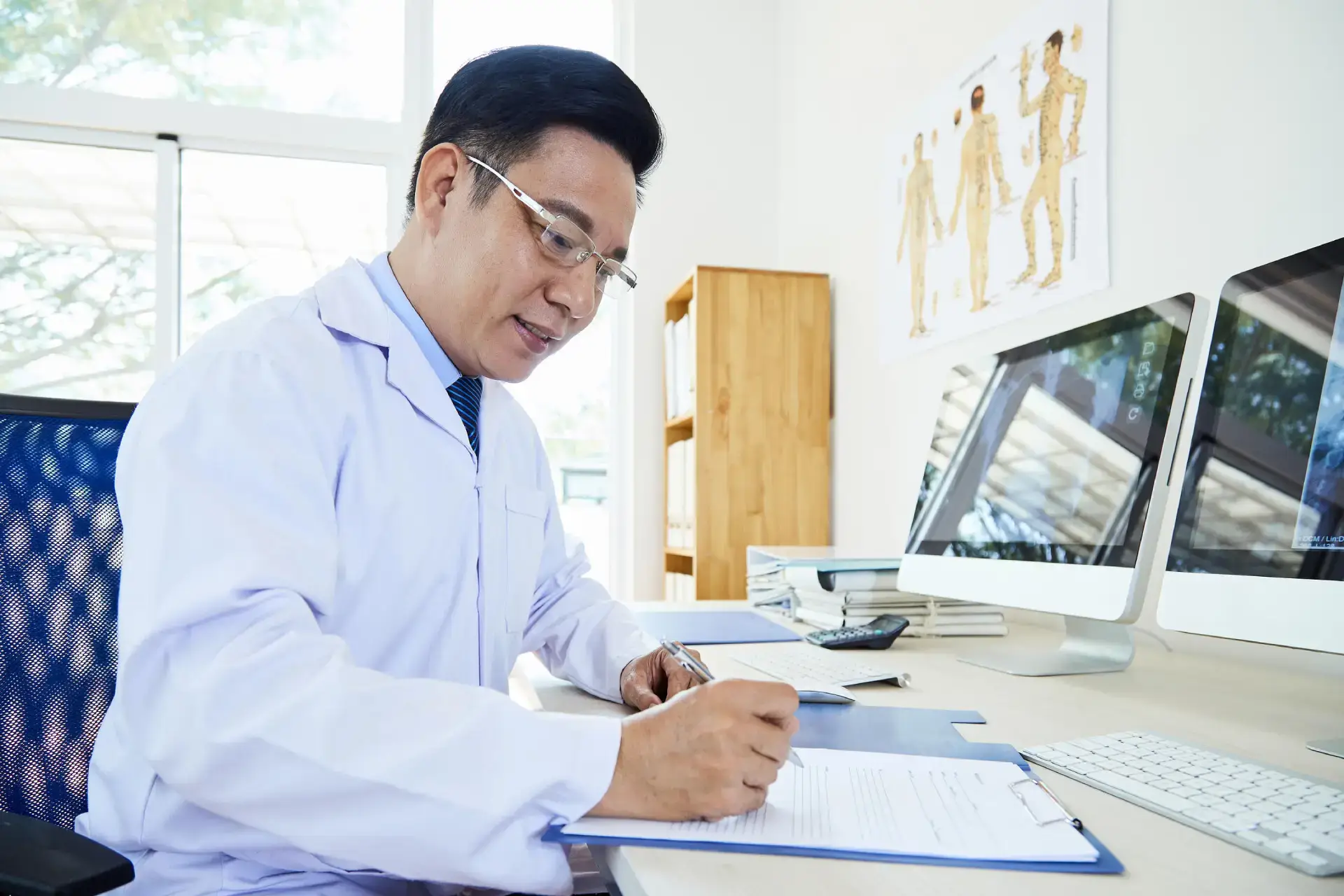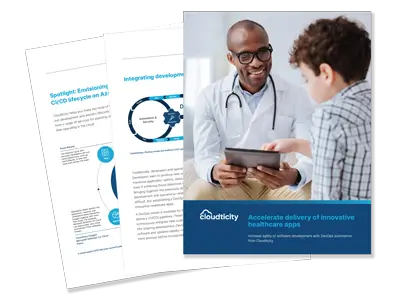 Accelerate Delivery of Innovative Healthcare Apps
With DevSecOps Services from Cloudticity
Since 2011, Cloudticity has focused exclusively on helping healthcare organizations drive meaningful change through cloud innovation.
Continuous Security
Build automated security into your CI/CD pipelines
Maintain Compliance
Build HIPAA and HITRUST into build, deploy, and run phases of application lifecycle
Agility
Build and deploy new code in an automated fashion using infrastructure as code
Reduce Costs
Move from CapEx to Opex cost model to scale with demand and only pay for what you use
Reliability
Leverage cloud capabilities such as autoscaling, auto healing, and automated failovers
Enhance Performance
Use cloud efficiencies to build high performing, redundant, self-healing systems
My team is moving fast. We're not afraid to push the envelope with our technology but we need to balance being nimble with being security-conscious and Cloudticity allows us to do this.
Lisa Schutte, Chief Technology Officer, Kumanu
We're that we can process the 12 million patient health information messages we receive every week, and accommodate a growing number of messages, because we can use AWS to easily scale our network to support higher data volumes.
Tim Pletcher, Executive Director, MiHIN
The knowledge and experience that Cloudticity brings to the table has saved us countless hours of research and given us confidence that, as our cloud journey progresses, we have a partner that can assist us to reach our goals the whole way through. That's intangible. You can't pay for that.
Chris DeSocio, Director of Operations/Privacy and Security Officer, HealtHIE Nevada
Cloudticity is a digital enablement partner for healthcare, helping organizations generate business and clinical results through the power of cloud.
Only Cloudticity combines innovative healthcare-exclusive solutions with specialized expertise in compliance and security.