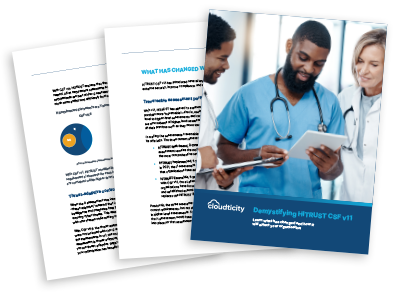 Demystifying HITRUST CSF v11
What has changed and how it will affect your organization.

The new version of the HITRUST Common Security Framework (CSF) is here, which includes substantial changes since version 9.6. The updated version was designed to:
✔️ Better address evolving cyber threats.
✔️ Incorporate new standards.
✔️ Make it simpler to achieve higher levels of certification.
Unpacking the modifications to the framework can be challenging, but identifying key changes can help your organization better understand their potential benefits.
Download the FREE white paper for a detailed overview of what's new with HITRUST CSF v11.
"Partnering with Cloudticity has freed us to focus on developing our application and getting more customers."
Rob Visser, Compliance Analyst, Caredove