Microsoft Azure experts
Free Yourself From IT Management And Focus On Healthcare
When you partner with Cloudticity, you gain access to a team of healthcare cloud experts that will help you get the most out of your Azure investment, fast.
Unlike other MSPs that simply provide services and a help desk, with Cloudticity managed Azure services you gain a partner to advise on your entire cloud journey. As an extension of your IT team, we help you build high-performing, reliable, redundant, self-healing systems that play a critical role in driving success at your organization.
Oxygen™, our Azure managed services solution for healthcare, continuously monitors environments for alignment with cloud best practices for compliance, security, reliability, performance, and cost optimization. It automatically remediates 99% of configuration drifts, drastically reducing the burden on your team.
When you partner with Cloudtiicty, you will never have to go through our management to make a change to your environment. Make changes as you wish within the safety of our automated guardrails. With Cloudticity Azure managed services, you are in the driver's seat. We just make sure the infrastructure is fully operational and secure.
There has never been a breach or audit failure of a Cloudticity managed environment since our founding in 2011.
Compliance
1000+ continuous compliance checks mapped to HITRUST CSF controls and HIPAA CFRs
Security
Incident management, machine-learning based anomaly detection, and monitoring mapped to OWASP and CIS
Agility
70% of help desk tickets are resolved within 1 hour
Reliability
Automated remediation of 99% of operational issues coupled with always-on, real-time help desk
Performance
Real-time monitoring of 1000+ Azure Monitor data points
Cost
Customers save an average of 30% on cloud spend in the first three months
Oxygen automates HIPAA, HITRUST, NIST, and AWS best practices making it easy for healthcare to innovate fast.
Azure Managed Services
Fully automated cloud management including backups, disaster recovery, patching, logging, and analytics, with event and incident management.
Azure Managed Security
Includes intrusion detection and prevention, log monitoring, file integrity monitoring, and real-time malware prevention. 24/7/365 virtual Security Operations Center (vSOC) included as optional add-on.
Azure Managed Compliance
Over 1,000 continuous compliance checks that scan environment according to HITRUST, HIPAA, NIST, and GDPR definition with automated remediation of 99% of compliance deviations. Access real-time compliance dashboards with detailed remediation guidance for any compliance deviations not remediated by automation.
Cloud Cost Optimization
Gain real-time visibility into spend across cloud services. Receive proactive cost-saving recommendations and work with your Cloud Strategist to take advantage of serverless, auto scaling, and other cost-saving, cloud-native architectures.
Compare Top MSPs
Find out how Cloudticity Oxygen stacks up against other leading solutions

We see Cloudticity as a resource and a partner. Since we are a non-profit, every dollar we save is a dollar that can be used to get someone to the medical care that they need.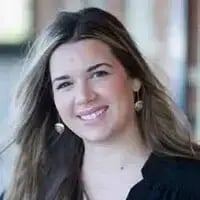 Stephanie Bollman, Chief Operating Officer, Mercy Medical Angels

Cloudticity has made it easier for us to grow and expand and rely on cloud technologies to support our business goals. Without that support it would've been much more difficult for us to do so.
Michael Duddy, Vice President of Technology, Apex Health Solutions
With Cloudticity's help, our tech teams are operating with the agility of a Silicon Valley startup and the security of a Swiss bank. We are both compliant and pioneering, which is exactly what we have to be in order to succeed in healthcare today.
David Lischner, CEO, Valant
Partnering with Cloudticity has freed us to focus on developing our application, getting more customers, and driving revenue.
Rob Visser, Business and Compliance Analyst, Caredove
Only Cloudticity combines innovative healthcare-exclusive solutions with specialized expertise in compliance and security.