Cloud Migration Services For Healthcare
HIPAA/HITRUST Cloud Migration
Through the right education, strategy, workflow model, and ecosystem collaboration, we help align stakeholders and create a customized plan. We'll help you build the right cloud for your organization without impacting your current business operations, with compliance and security baked in from start to finish.

We won't just help you migrate – we'll help you get the most out of your cloud investment. By implementing Well-Architected Frameworks, giving you access to our team of Digital Strategists, and helping you capitalize on emerging technologies, we'll help you realize ROI from cloud beyond just reducing costs.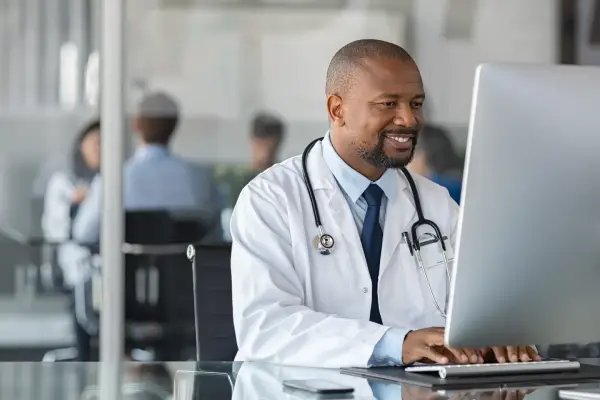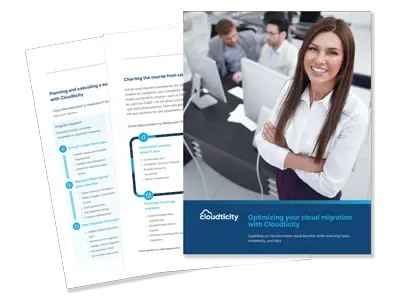 Cloudticty Cloud Migration Services
Learn about our 3-pillar process and how we can work together for cloud migration success.
Since 2011, Cloudticity has focused exclusively on helping healthcare organizations drive meaningful change through cloud innovation.
Continuous Security
Build automated security into your CI/CD pipeline and maintain your security posture
Maintain Compliance
Continuous HIPAA, HITRUST, and Meaningful Use Compliance
Business Agility
Iterate faster and experiment more with minimal risk to the business to achieve greater innovations
Reduce Costs
Move from CapEx to Opex cost model to scale with demand and only pay for what you use
Reliability
Leverage cloud capabilities such as autoscaling, auto healing, and automated failovers
Enhance Performance
Use cloud efficiencies to build high performing, redundant, self-healing systems
The knowledge and experience that Cloudticity brings to the table has saved us countless hours of research and given us confidence that, as our cloud journey progresses, we have a partner that can assist us to reach our goals the whole way through. That's intangible. You can't pay for that.
Chris DeSocio, Director of Operations/Privacy and Security Officer, HealtHIE Nevada
We're that we can process the 12 million patient health information messages we receive every week, and accommodate a growing number of messages, because we can use AWS to easily scale our network to support higher data volumes.
Tim Pletcher, Executive Director, MiHIN
We see Cloudticity as a resource and a partner. Since we are a non-profit, every dollar we save is a dollar that can be used to get someone to the medical care that they need.
Stephanie Bollman, Chief Operating Officer, Mercy Medical Angels
We have freed up our internal teams from traditional data-center management so they can focus more on value-creating activities.
Cloudticity is a digital enablement partner for healthcare organizations, helping you generate business and clinical results through the power of cloud.
Only Cloudticity combines innovative healthcare-exclusive solutions with specialized expertise in compliance and security.