Cloud App Optimization For Healthcare
Modernize Legacy Healthcare Apps On The Cloud
While legacy apps can hinder business agility and require costly and complicated maintenance, in healthcare they are often your organization's crown jewels. Because of this, rebuilding and refactoring your proprietary applications can seem both daunting and risky.

With 10 years of experience building, managing, and migrating HIPAA-compliant applications on the cloud, Cloudticity can help you create and execute the right plan to modernize your applications, without effecting current business operations or diluting what makes your organization great. We'll help you take advantage of cloud capabilities such as autoscaling and auto-healing and provide guidance that will help you get the most out of your cloud investment. Reduce operating costs and gain the agility to iterate and innovate at the speed of cloud.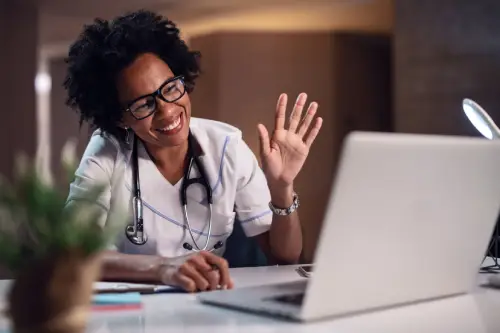 Modernize Vital Healthcare Apps with Cloudticity
Learn more about our App Modernization Services for Healthcare.
Since 2011, Cloudticity has focused exclusively on helping healthcare organizations drive meaningful change through cloud innovation.
Continuous Security
Build, test, and enforce scalable policies and controls through automation
Maintain Compliance
Build HIPAA and HITRUST into build, deploy, and run phases of application lifecycle
Agility
Build and deploy new code in an automated fashion using infrastructure as code
Reduce Costs
Move from CapEx to Opex cost model to scale with demand and only pay for what you use
Reliability
Leverage cloud capabilities such as autoscaling, auto healing, and automated failovers
Enhance Performance
Use cloud efficiencies to build high performing, redundant, self-healing systems
The knowledge and experience that Cloudticity brings to the table has saved us countless hours of research and given us confidence that, as our cloud journey progresses, we have a partner that can assist us to reach our goals the whole way through. That's intangible. You can't pay for that.
Chris DeSocio, Director of Operations/Privacy and Security Officer, HealtHIE Nevada
We're that we can process the 12 million patient health information messages we receive every week, and accommodate a growing number of messages, because we can use AWS to easily scale our network to support higher data volumes.
Tim Pletcher, Executive Director, MiHIN
We have freed up our internal teams from traditional data-center management so they can focus more on value-creating activities.
Cloudticity is a digital enablement partner for healthcare, helping organizations achieve business and clinical results through the power of cloud.
Only Cloudticity combines innovative healthcare-exclusive solutions with specialized expertise in compliance and security.