See how we've helped healthcare organizations improve agility, security, availability, and compliance, freeing them up to innovate.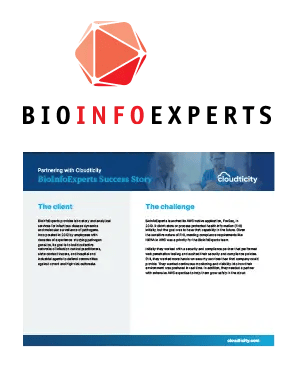 BioInfoExperts
Gaining real-time intelligence about their security posture in AWS, an ambitious team increased the pace of innovation.
And uncovered a whole new revenue line, since they could focus more on innovation and less on security.
Mercy Medical Angels
After moving to Azure with Cloudticity, Mercy Medical Angels saw a 48% cost savings for IT and achieved a 97% compliant state.
Learn how Mercy Medical went from having no visibility and control over their security and compliance to achieving continuous compliance with Cloudticity.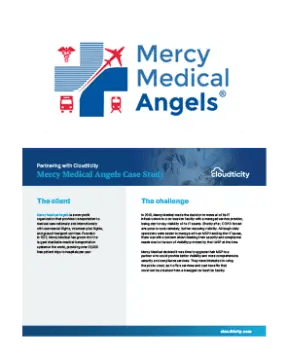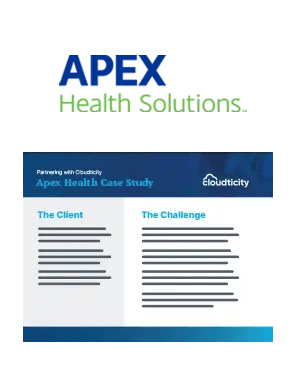 Apex Health Solutions
Apex Health Solutions achieved continuous security and compliance in the Azure cloud while rapidly scaling it's infrastructure.
Learn how Cloudticity cloud experts worked as an extension of the Apex team, helping Apex grow in Azure while minimizing costs.
Customer: Verge Health
Since moving to AWS, Verge Health has accelerated its pace of innovation and dramatically improved its flexibility.
Learn how Cloudticity helped Verge Health continue to innovate while maintaining HIPAA compliance.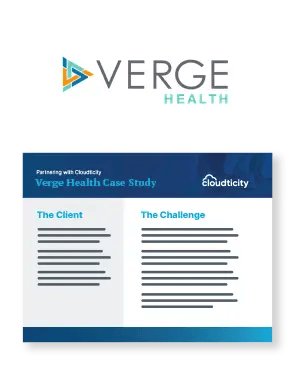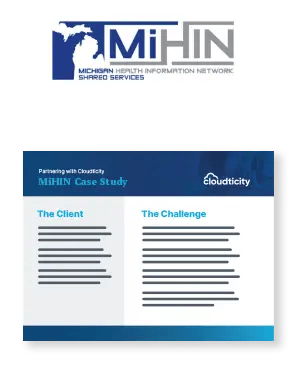 Customer: MiHIN (Michigan Health Information Network Shared Services)
Released from the responsibilities of data-center management, MiHIN's internal teams can focus on value-creating activities.
MiHIN shut down its co-located data centers after moving to AWS, immediately cutting costs by eliminating the expense of maintaining them.
Customer: Qr8
Qr8's assessment platform now has the portability and scalability needed to advance crucial healthcare solutions.
Learn how Cloudticity's OxygenTM gives Qr8 the customizability and flexibility it needs to operate multiple clinical assessments from a single platform.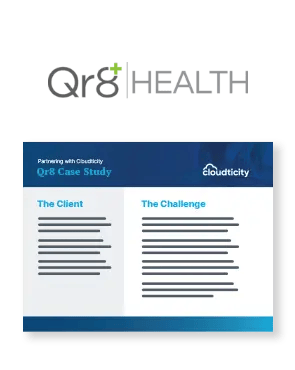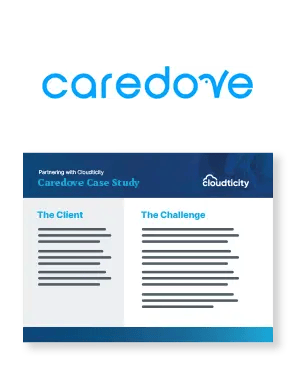 Customer: Caredove
By partnering with Cloudticity, Caredove landed in AWS as HIPAA compliant and CI/CD ready
Discover how Caredove re-architected its site and migrated to AWS in less than 90 days.
Customer: Revel Health
Revel Health partnered with Cloudticity in order to maintain strong HITRUST alignment and grow their health solutions platform in AWS.
Learn how Revel Health harnessed scalable, self-service infrastructure and increased reliability and speed with Cloudticity Oxygen™ and AWS.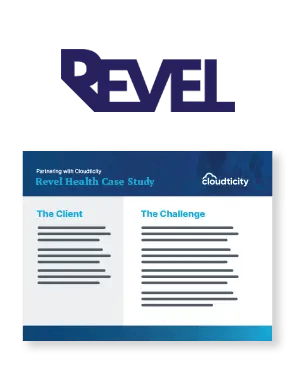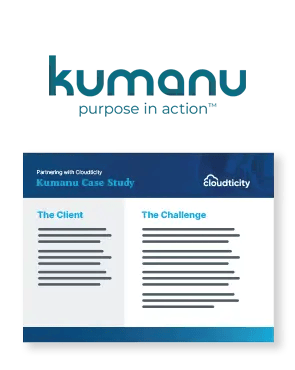 Customer: Kumanu
Kumanu achieves HITRUST certification and accelerates growth.
Discover how Kumanu's improved security posture enabled rapid growth and innovation.
Customer: HealtHIE Nevada
HealtHIE Nevada migrates its HIE to AWS in under two weeks and increases availability and performance of health data.
Learn how HealtHIE Nevada partnered with Cloudticity to accelerate its digital transformation while improving security and reducing costs.