Cloudticity Careers
Help us change the face of healthcare
Why Cloudticity
We're a remote, dispersed team with a singular, unified goal: to change the way people engage with healthcare.
The leader in designing, building, migrating, managing, and optimizing HIPAA-compliant solutions on AWS, we're helping our clients revolutionize healthcare through technology. Join us in enabling the next generation of healthcare innovations.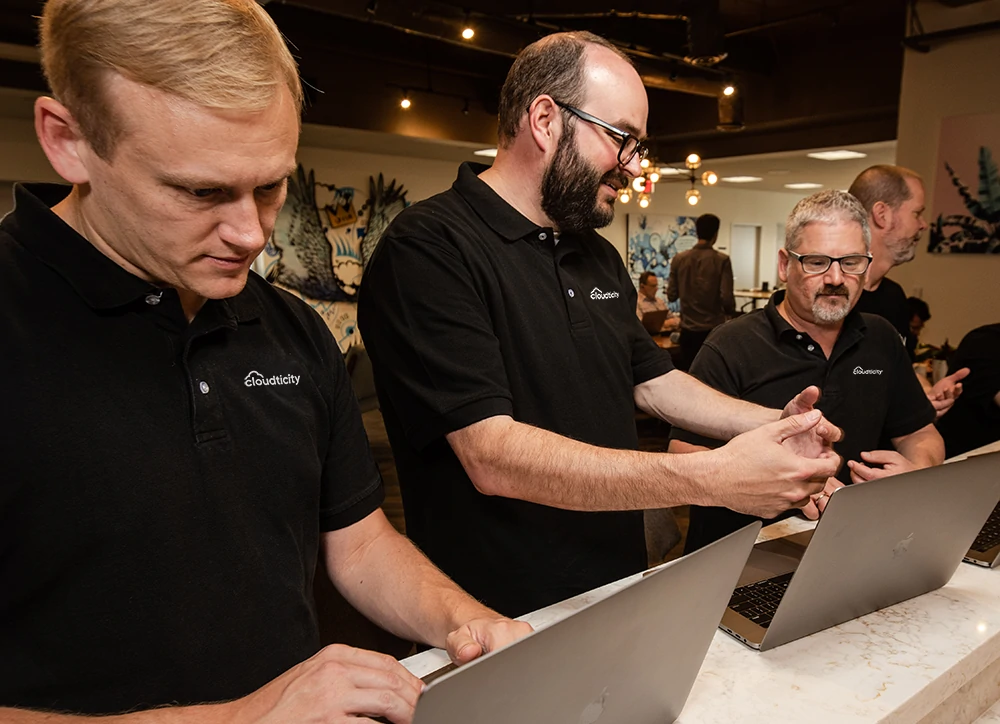 In looking for people to hire, you look for three qualities: integrity, intelligence, and energy. And, if they don't have the first, the other two will kill you.
Warren Buffet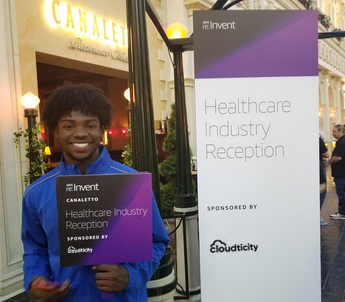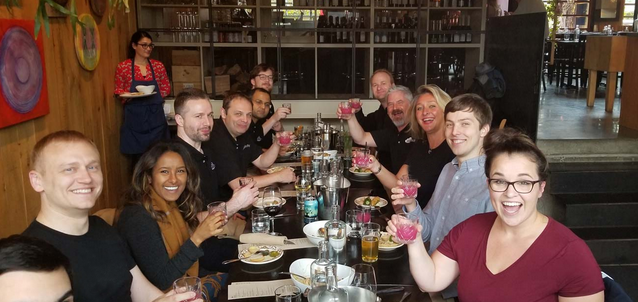 We love technology and changing people's lives for the better, and deeply appreciate the need to change how people engage with healthcare. We want to make every human on earth healthier via our work, so we spend our days creating innovative solutions that transform people's lives and relationships with their health.
Customers Are Our Business
Our customers are at the heart of everything we do. Every conversation is defined by what is best for them, and every decision is fueled by what will help them succeed. Our customers' success is our success. And together, we're changing the face of healthcare.

Integrity Is Our Way Of Life
If we have to make a choice, we choose customer first, team second, self third. We are honest, clear, and proactive in our communication. If we aren't, we expect feedback. If we make a mistake, we take ownership, apologize, fix it, and create a system so it doesn't happen again.

An Ownership Mentality Defines Our Thinking
We take ownership of our projects, our challenges, and ourselves. We each act as if we own this business and live and die by its success. We take responsibility for our actions and decisions. We make mistakes, and we acknowledge them. We own our future, our results, and our customers' results.

Tenacity Is At Our Core
Our tenacious approach creates cutting-edge solutions. We are problem solvers. We live to face challenges. We won't stop until we figure out sustainable, flexible, and supportive healthcare technology solutions. We delight in finding answers to the toughest questions.
Courage Lights Our Path
We find innovative solutions to challenges created by the
ever-changing digital landscape. We find the courage to forge through uncharted territory daily. We feel fear, but we do it anyway. We aren't reckless; we act with steadfast focus, strong judgment, and always with our customers' best interests in mind.

Teamwork Describes Our Formula Of Autonomy + Trust
Our belief in each other stimulates our commitment to our clients. We recognize each other's strengths and support each other's weaknesses. We bond over challenges and drive together toward deadlines. We have a high degree of autonomy, which requires the utmost trust. The combination is a potent formula that's crucial to our success.

Results Drive Our Actions
We are relentlessly focused on results. Our commitment to providing an extraordinary customer experience drives our pursuit for constant improvement and exceptional results. We monitor, analyze, and improve upon our metrics. We know that if we aren't delivering results that wow our customers, our customers can't deliver results that wow their customers.

Passion Permeates Everything We Do
Passion is our life force. It fuels our desire to learn and to create a meaningful impact as industry leaders. We are passionate about technology, our customers, and our team. We are passionate about changing people's relationship to healthcare and improving their lives.