Focus on Healthcare, Not IT
Managing cloud operations and SecOps can feel like a burden, but it doesn't have to be that way. Cloudticity Oxygen™, our next-gen managed cloud services platform, can free your team to focus on innovation.
Oxygen automatically detects and mitigates issues with cloud security, reliability, compliance, performance, and cost optimization, giving your team peace of mind as you innovate and build. Coupled with always-on support from our team of healthcare cloud experts, you'll never feel alone on your cloud journey.
Unlike other MSPs, Cloudticity gives you full control of your production environment. We just wrap the monitoring around that. So you'll never be bottlenecked by our team! It's flexibility and security, all in one place.
AWS, Azure, & GCP Managed Services
Whether you're using a single cloud or multi-cloud, Cloudticity healthcare cloud managed services can support your current workloads as well as your plans for future growth. Design, build, migrate, and optimize HIPAA compliant workloads in AWS, Azure, Google Cloud, or all three!
Managed Security
You need agility and the ability to innovate fast, while maintaining a tight security posture. Developers don't want to slow down for security, so what can you do? Cloudticity managed cloud security services can help you stay secure throughout the entire software development lifecycle. Gain peace of mind AND stay secure.
Professional Services
Success in the cloud requires expert fine tuning. Whether you need to migrate a new workload, optimize an existing workload, or you want to enable faster innovation through DevOps and DevSecOps practices, Cloudticity Professional Services can help you maximize the value of cloud for your business.
HIPAA / HITRUST Compliance
Cloud compliance can be a drag. We can help you make it simple. With built-in support for HIPAA, HITRUST, NIST, and over a dozen other frameworks, our healthcare cloud managed services can help you maintain alignment with the frameworks most important to you, while freeing your team for more strategic work.
The Benefits of Managed Healthcare Cloud Services
Compliance
1000+ continuous compliance checks mapped to HITRUST CSF controls and HIPAA CFRs
Security
Incident management, machine-learning based anomaly detection, CSPM monitoring mapped to OWASP and CIS
Agility
70% of help desk tickets are resolved within 1 hour
Reliability
Your dedicated Cloud Value Architect will help you architect your cloud for high availability and design disaster recovery strategies that enable resilience and 99.999% uptime.
Performance
Real-time monitoring of 1000+ AWS CloudWatch/Azure Monitor data points allows us to keep your applications performant and respond to any issues quickly.
Cost
Customers save an average of 30% on cloud spend in the first three months
Compare Top MSPs
Find out how Cloudticity Oxygen stacks up against other leading solutions
Oxygen automates cloud best practices on AWS, Azure, and GCP, making it easy for healthcare to innovate fast.
+ Managed Services
Fully automated cloud management including backups, disaster recovery, patching, logging, and analytics, with event and incident management.
+ Managed Security
Includes intrusion detection and prevention, log monitoring, file integrity monitoring, malware prevention, incident management, vulnerability management, ransomware protection, and cloud security posture management.
+ Managed Compliance
Continuous monitoring for alignment with HIPAA, HITRUST, NIST, SOC 2 and other regulatory frameworks (HITRUST can be mapped to other frameworks upon request). Automated guardrails and access to real-time compliance reports.
+ Cloud Cost Optimization
Full access to CloudHealth by VMWare. Receive proactive cost cutting recommendations. Your dedicated Cloud Strategist will continuously identify areas for improvement on your behalf.

Cloudticity is a fundamental part of our operations and processes. Previously, when we had a performance problem, it took weeks to resolve after submitting a ticket. Now, we simply start a chat or video conference in under 5 minutes and a problem gets resolved in less than 30 minutes.
Tim Berezny, Chief Technology Officer, Caredove

My team is moving fast. We're not afraid to push the envelope with our technology, but we need to balance being nimble with being security-conscious and Oxygen allows us to do this.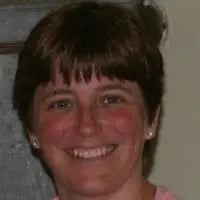 Lisa Schutte, Chief Technology Officer, Kumanu
Only Cloudticity combines innovative healthcare-exclusive cloud solutions with specialized expertise in compliance and security.