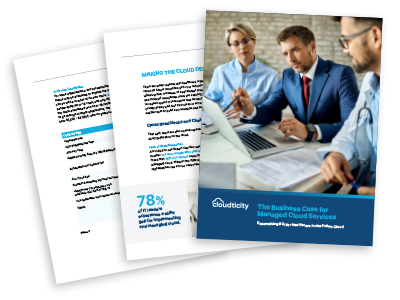 MSP or Internal IT for Cloud Deployment?
Understand the Costs and Risks of Both

Understand the Cost of Your Cloud Investment
For every organization going all in on public cloud, the cost of the investment must be projected. Some costs are obvious, like salaries and migration costs, while other costs require a deeper understanding of the resources that are needed for cloud success.
Proper planning can help you avoid major budgetary and resource issues and realize ROI sooner. This white paper will help you understand:
✔️ What are all the costs associated with cloud operations?
✔️ What kind of ROI can one expect from the cloud?
✔️ Should I work with a managed cloud service provider or build IT internally?


Download the white paper now.
"Partnering with Cloudticity has freed us to focus on developing our application and getting more customers."
Rob Visser, Compliance Analyst, Caredove