Get On The Fast Track To HITRUST
Meet With A Healthcare Cloud Expert And Map Your Path To Certification

Schedule A HITRUST Consultation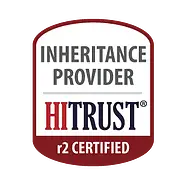 HITRUST certification is becoming critical for organizations in and around healthcare. Many payers and providers now require vendors to attain certification.

But the road to HITRUST is challenging without the right partner. Leveraging our expertise, cloud-native platform, and inheritable controls on AWS and Azure, you can accelerate the HITRUST process by 40% and free your team to focus on their core job responsibilities.

Schedule a consultation with a HITRUST expert to learn how you can reduce the cost, complexity, and timeline of HITRUST today.
Plenty of people talk about the possibilities of what automation and the cloud can do. Cloudticity is actually doing it. They are helping Verge Health automate and improve how we operate and the ways our tech teams work, which is making us a more innovative partner to our hospital customers, and ultimately, their patients.
Chief Solutions Officer, Verge Health