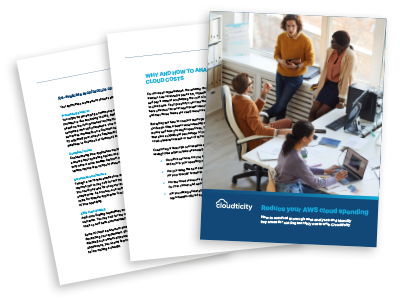 Reduce Your AWS Cloud Spending
6 simple ways to cut monthly costs now.
Learn How to Reduce Cloud Costs
AWS offers organizations important cost advantages for building and running applications. Of course, despite the advantages of AWS's spending model, cloud costs can still escalate quickly. Many companies pay for more cloud resources – and more-expensive cloud resources – than they actually need.
Conducting regular, thorough cost analyses is critical for keeping spending in check. In this white paper, we've compiled recommendations from our cloud experts on how to identify areas to cut costs.
Download the white paper to learn six things you can do to cut monthly AWS costs today.
"Partnering with Cloudticity has freed us to focus on developing our application and getting more customers."
Rob Visser, Compliance Analyst, Caredove