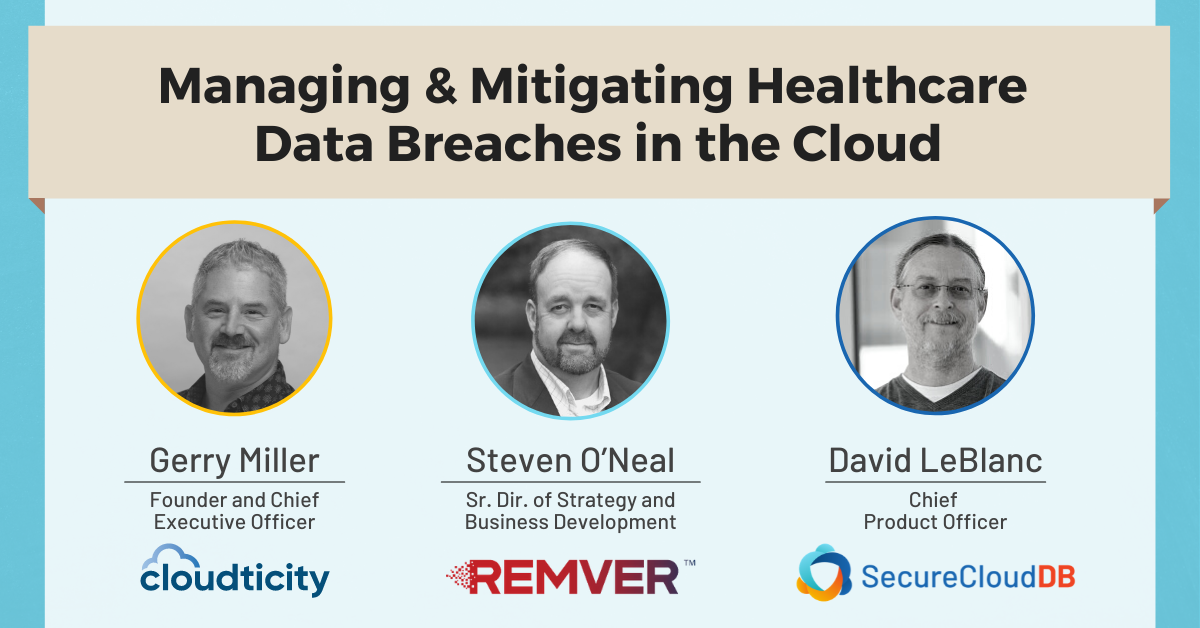 Managing & Mitigating Healthcare Data Breaches in the Cloud
Learn from our panel of experts in this on-demand webcast.

watch the on-demand webcast now
It's said that 60% of small and medium enterprises (SMEs) in the healthcare industry will be breached; 90% of those breached will be bankrupt and out of business within one year.

SMEs are often targeted because their patient data is just as valuable as large organizations, but they may not have as robust resources in place to keep it secure.

Security leaders Gerry Miller of Cloudticity and Steven O'Neal from Remver, both experts in software implementation and disaster recovery for the healthcare industry, join cloud database security expert David LeBlanc of SecureCloudDB to discuss:
✔️

Attack entry points in cloud computing




✔️ Regulatory consequences following a breach and HIPAA violations




✔️ How to best focus cloud database security management efforts




✔️ Using healthcare-focused risk assessments to reduce risk of breach




✔️ Best practices for recovery
Watch the on-demand webcast today.

"Partnering with Cloudticity has freed us to focus on developing our application and getting more customers."
Rob Visser, Compliance Analyst, Caredove