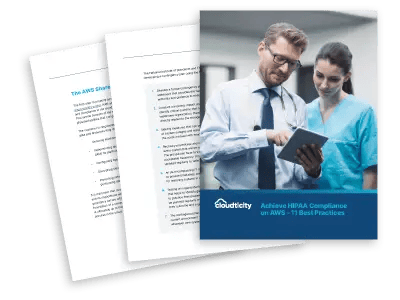 Maintain HIPAA Compliance in AWS
11 Best Practices

Get HIPAA Compliant Today
AWS offers numerous HIPAA-eligible services for healthcare companies to leverage when building innovative, life-saving digital solutions. But since compliance in AWS is a Shared Responsibility, there's lots of work to be done to ensure the privacy of patient data across development and production.
This white paper offers practical advice from our experts for companies wanting to improve their posture with HIPAA in AWS. Learn what can be automated, what you should check NOW, and what solutions you should enable to construct a continuously compliant environment in AWS.
Plenty of people talk about the possibilities of what automation and the cloud can do. Cloudticity is actually doing it. They are helping Verge Health automate and improve how we operate and the ways our tech teams work, which is making us a more innovative partner to our hospital customers, and ultimately, their patients.
Chief Solutions Officer, Verge Health