Accelerate Your Cloud Migration with Cloudticity
Speak with a healthcare cloud specialist today.

Schedule a Free Consultation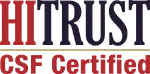 Healthcare organizations around the world are migrating to public clouds like Microsoft Azure and Amazon Web Services (AWS) in order to harness the power of rapid innovation and operational resilience.
With Cloudticity, you gain access to a mature and proven set of tools and resources, together with deep expertise and first-hand experience, allowing you to streamline migration and maintain operational excellence and continuous security going forward.
Schedule a free consultation to discuss:
🔹 How the cloud can increase your agility, help you gain a competitive edge, and reduce costs
🔹 Your current IT environment and opportunities for optimization
🔹 A customized plan to modernize your healthcare business on the cloud
Speak with a healthcare cloud expert today.
"The knowledge and experience that Cloudticity brings to the table has saved us countless hours of research and given us confidence that, as our cloud journey progresses, we have a partner that can assist us to reach our goals the whole way through."
Chris DeSoccio, Director of Operations/Privacy and Security Officer, HealtHIE Nevada