The Complete List of Inheritable HITRUST Controls
Learn which controls you can inherit from Cloudticity

Get the Complete List of Inheritable HITRUST Controls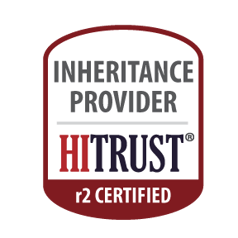 Did you know that inheriting controls from your cloud provider can make the process simpler and easier?
As a certified HITRUST Inheritance Provider partner, Cloudticity provides more inheritable and partially controls than any other provider on the market – 357 of them! For some customers, that shaves off around 150 hours of work.
Download the complete list of controls to see what's covered by Cloudticity.

Plenty of people talk about the possibilities of what automation and the cloud can do. Cloudticity is actually doing it. They are helping Verge Health automate and improve how we operate and the ways our tech teams work, which is making us a more innovative partner to our hospital customers, and ultimately, their patients.
Chief Solutions Officer, Verge Health